She made the home a brighter place when she first arrived. She loved, and was loved by all of us. She may be naughty, but she's bright and cheerful too. As loyal as can be, she too will pine and 'complain' when we leave her alone for too long (especially when we go outstation, or even to a shopping complex!).
Nikki Ho, we will miss you.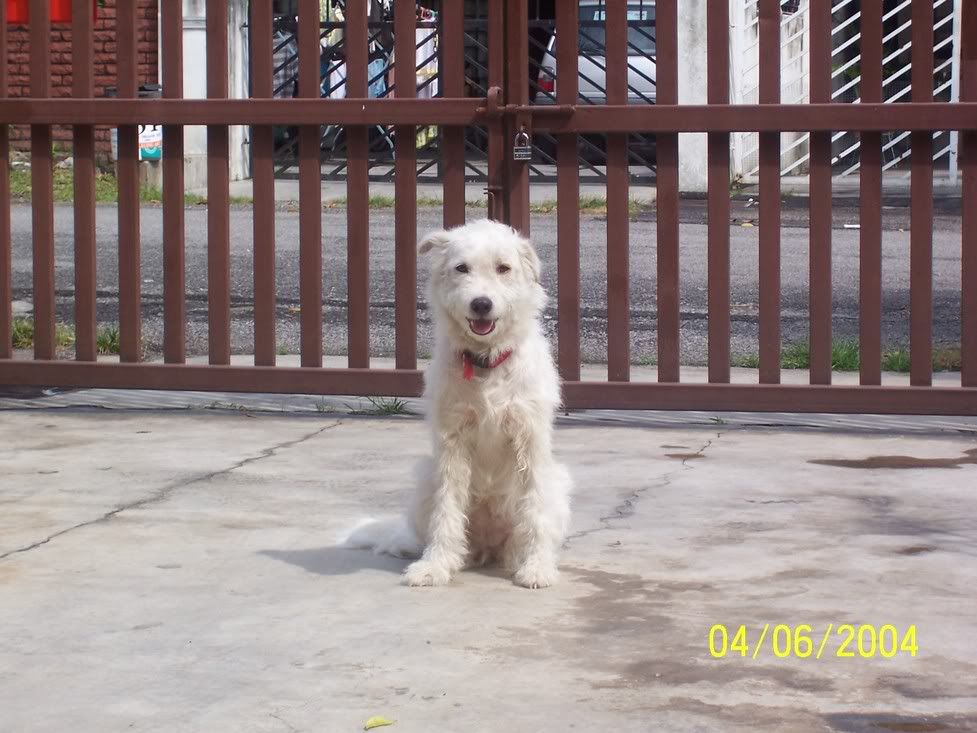 How you loved bathing under the sun, and playfully watch us

And how you perk up and watch the door anticipating for us to reach out to pet you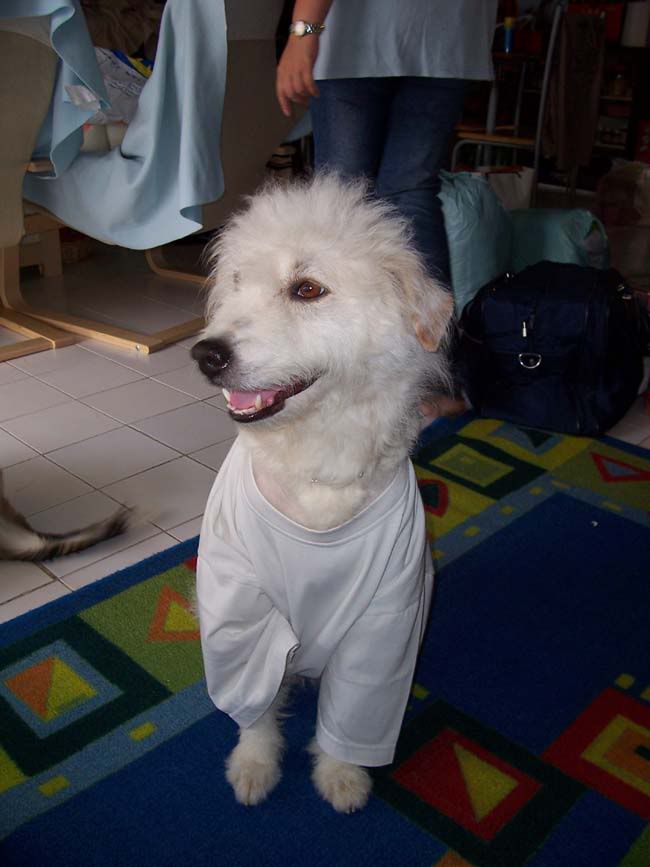 Oh how you struggled when we tried to dress you up for a long car ride journey back to our hometown (still, she looks cute lol. It didn't stay on for long though)

*sighs*
We're going to miss our loving friend, our loyal one. We're going to miss the days she will 'hug' us when we return home.
P/S: In case you're wondering how did she depart, it was due to heart failure. Poor Nikki had been suffering from bouts of epilepsy, and the last one was her final bout *cries* She passed on at my relatives' home on the 1st of October 2008, and was buried at my uncle's garden. We shall visit her grave each time we return back there